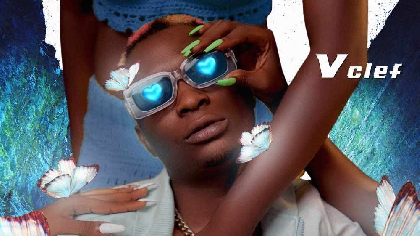 This new release increases his growing international recognition
The song which is produced by one of Africa's most prolific sound engineers, Foreign Groove, a.k.a international flakes is a must-listen. Right Now it's a classic tune with great lyrical content and wonderful composition.
This song is about a week old now, and it happens to be Vclef's recent hit to drive your blues away as it's already the talk of the internet and causing massive trends already, it's is officially out on all digital platforms and is already doing great numbers.
For a long time now the business had been held to a stop while the web and his fans overall turned out to be exceptionally anxious to get 'Right Now' by Vclef. As you may be aware, this singer is already stealing the musical airways bit by bit.
This new release adds to the massive international recognition he has been getting lately. He ended last year with a hit song 'Dejavu', and just about a month ago, he came out with another song called 'Down'.
His musical clout is growing by the day, making him a probable choice for collaboration by other artists.