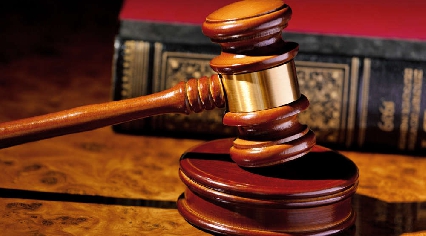 Also, news from the UK...
The Supreme Court has delivered a judgment on who becomes governorship candidate of the People's Democratic Party in Ebonyi State for next year's election.
A five-member panel, headed by Justice Amina Augie, announced this morning that the judgment would be rendered by 3pm after entertaining final submissions from lawyers for the defence and plaintiff
Chukwuma Odii and Senator Joseph Ogba are engaged in a legal battle over who was validly elected as the party's candidate after 2 primaries were conducting in Ebonyi.
The Court of Appeal sitting in Abuja had declared the senator representing Ebonyi Central Zone, Ogba, as the governorship candidate of the party in the state.
***************
Thousands of people are lining the streets around Buckingham Palace for a procession that is taking the Queen's coffin to Westminster Hall.
The coffin of Queen Elizabeth the second is being carried by a gun carriage of the King's Troop Royal Horse Artillery.
Princes William and Harry, along with King Charles the third, are walking behind the coffin and will later attend a short service.
Guns are being fired in Hyde Park and Big Ben will toll every minute.
Hundreds of thousands of people are expected to file past her coffin to pay their respects until Monday morning, with a huge policing operation in place.