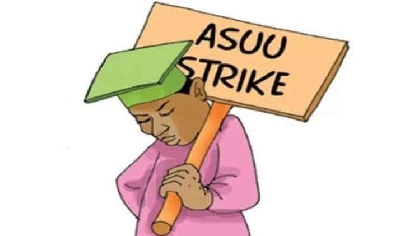 Also, aviation and foreign news
We are starting the news with an update over the lingering ASUU strike, as the Federal Government has referred the prolonged strike to the National Industrial Court of Nigeria for adjudication.
The Federal Government is seeking Interpretation on the provisions of Section 43 of the Trade Dispute Act.
The matter is billed for mention today.
The Socio-Economic Rights and Accountability Project and five university students have filed a lawsuit against President Muhammadu Buhari over the ASUU strike.
They are asking the court to "declare unlawful Federal Government refusal to meet ASUU's demands.
=============================
The Nigeria Centre for Disease Control says there are reported 21 more cases of monkey pox in the country within the past seven days.
The NCDC via its official website said the disease could be spread by close contact and exposure to an infected person's respiratory droplets, skin lesions or bodily fluids.
The agency also reported that Nigeria recorded six monkey pox-related deaths between January and August and that six states in the country had recorded one death each from the disease.
==============================
Aviation workers under the banners of the National Union of Air Transport Employees is set to start a nationwide protest today
In a joint statement issued by the unions signed by the general secretaries of the unions directed her members to "embark on peaceful rallies and public demonstrations at all airports in Nigeria.
They are demanding the expunging of obnoxious Essential Services clauses from the Bills and Acts of the aviation agencies.
=============================
Swedish Prime Minister Magdalena Andersson says Sweden's election was too close to call last night.
Exit polls at first predicted victory for the incumbent left-wing coalition, but results later suggested the right-wing bloc could narrowly win.
Immigration and crime were major issues in the campaign, and the far-right Sweden Democrats look set to become the second-largest party.
It could take until Wednesday for all votes to be counted.