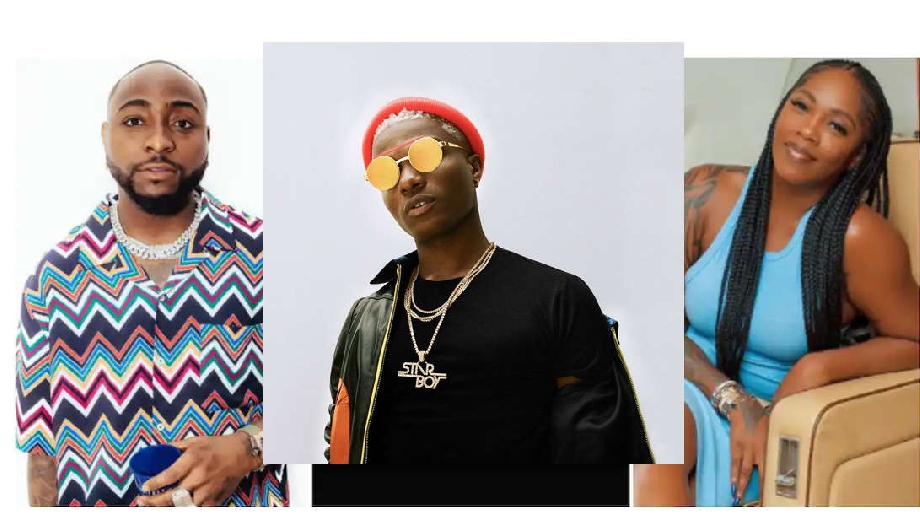 Wizkid's 'Joro' was most prominent among the songs on the show
Music created by stars Wizkid, Davido and Tiwa Savage have been featured on the new season of popular Netflix show 'sex education'.
The new season of the show was released on Friday.
Wizkid's 'Joro' was most prominent among the songs on the show.
It appeared during a club scene in the sixth episode and blended right in.
Asides from Wizkid's 'Joro,' Tiwa Savage's 'Attention,' and Davido's 'Fall' were also featured on the new season of the show.
See the full list of songs for the season 6 of the show below.
Under Pressure by Queen f.t. David Bowie — Flashback to Lily's childhood.
Oyejo by Fela Kuti, His Koola Lobitos — Eric and his family having dinner in Nigeria.
Sweet Mother by Prince Nico Mbarga & Rocafil Jazz International — Eric and his mother discuss her former flame.
Oni Suru by Orlando Julious Ekemode — Eric's cousin's wedding.
Anybody by Burna Boy — Eric's family dancing at the wedding.
Short and Sweet by Brittany Howard — Montage of Mr. Groff arriving home, Adam is accepted into the dog trials, and Maeve texts Isaac who is at home painting.
Fall by Davido — Oba and Eric in the taxi on their way to a night out in Lagos.
Stat Signs by Odunsi (The Engine) — Oba and Eric enter the underground nightclub in Nigeria.
Joro by Wizkid — Eric and Oba kiss.
Attention by Tiwa Savage — Eric says goodbye to his grandmother and family in Nigeria.

Speaking to Newsweek, Sex Education's Music Supervisor, Matt Biffa, shared his thoughts on the music of the new series, describing it as "super eclectic".
He said: "I would describe it as super eclectic, particularly this season because you know, we've got the Nigerian episode as well, we've got that flavor in there. As always though, we are just trying to do right by the characters, and then always at the back of our minds there is that there is the overarching sort of message of the show and what we found is that, the more we kind of touch people emotionally, the more they respond to the themes like Amy's abuse and stuff like that."