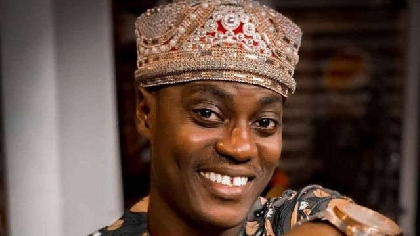 Sound Sultan died on the morning of Sunday, July 11, 2021
The FESTAC Music Festival 2022 will be sponsored by the Lagos state government in memory of the late iconic Nigerian singer, songwriter, and all-around entertainer, Lanre Fasasi, popularly known as Sound Sultan.
Punch News revealed that the Special Adviser to the Lagos State Governor on Tourism, Arts and Culture, Mr. Solomon Bonu said the singer's vision of raising young talents will be kept alive.
He also stated that the event will be held annually and will span for a period of four days in December.
Dare Fasasi, brother to the late singer, who is the Festival Director and Chief Executive of Naija Ninja Production, thanked the state government for the support.

Sound Sultan died on the morning of Sunday, July 11, 2021, after a long battle with angioimmunoblastic T-Cell Lymphoma, at the age of 44.
The Festac Music Festival is a registered franchise of Naija Ninja Music, which started in 2017 to celebrate young talent and foster relationships and unity in the community.
The fourth edition, which was held on December 30, 2021, had a more special memory as it was done in honor of the late singer, Sound Sultan, who passed away on July 11, 2021. Lagos will from now on celebrate the festival in memory of Sound Sultan.