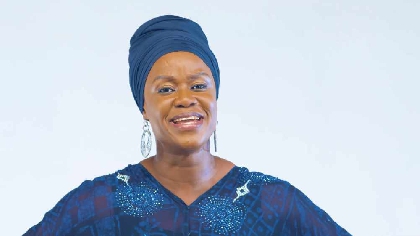 I was almost killed for it - Allyson
Sola Allyson, a burgeoning gospel artist, has nine studio albums to her name. She has also featured her song as a soundtrack for a movie. That move propelled her to greater heights.
Speaking in an interview with The Nation newspaper, she said she was just tired of just doing the same thing singing over and over again, so she made a move into the film arena.
It has not been easy, though… "I am emphasizing on it because these days when people meet disturbing blocks in life, they decide to commit suicide because we have been wrongly conditioned that immediately you become saved (as a Christian) things will change instantly. But it's not always like that and it depends on where you are coming from and many times things are not equal."
At one time, she partnered with Adekunle Gold and faced a lot of criticisms. "I collaborated with Adekunle Gold and I was almost killed for it. I enjoyed the experience and I am going to do it with anybody whose music is compatible with mine. I collaborated with Adekunle God because he sings in Yoruba, his mode of delivery, and the things that he sings about not breast and bum bum. We need to question a lot of things, we believe that somebody cannot do clean good music until they wear the emblem of "I'm a born again Christian," she says.
Her latest effort, "Isodotun' was a masterpiece. She said the inspiration came to her from what she experiences. That can be said about the other albums she released in the past, 'Eji Owuro,' 'Gbeje Fori,' 'Ire' 'Imo'ore,' 'Adun' and 'Ope.'