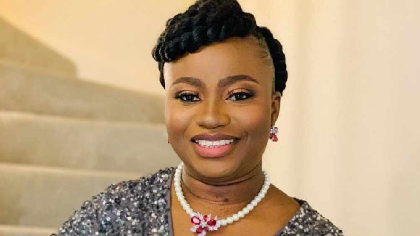 It's inspiring to know that someone is blessed with my music
Patricia Emmanuel is a gospel singer, born and raised in Ibadan, Oyo State. She said she sees music as a natural safe haven, as she was always a part of one choir or the other in her primary and secondary school days, as well as and in church.
She is a co-founder of Giftrete, a social network platform that has impacted lives across the UK and Nigeria, connecting givers with people in need.
Speaking on her inspiration to go into music, she said, "The ultimate inspiration for me is the Holy Spirit. If it were by skills or ability, all the songs I write will live in my songbook for ages and no one will know or hear about them. I once read and digested a book titled Uncover Your Potentials by the late Dr. Myles Munroe and the rest is history."
Though Emmanuel has been singing in front of live audiences since she was eight but she started recording her songs in 2019. She declared that she would like to collaborate with Victoria Orenze, Timothy Reddick, William McDowell, JJ Hairston, Nathaniel Bassey, Mercy Chinwo, Sinach, and Tope Alabi among others.
While commending her fans for their love and supports, the gospel artiste said: "It's always inspiring to know that someone is blessed with my music. The Nigerian music industry has grown massively but it still needs more improvement."
Her style of music is sentimental, sending positive messages to the listener and spiritual elevation to the next level.