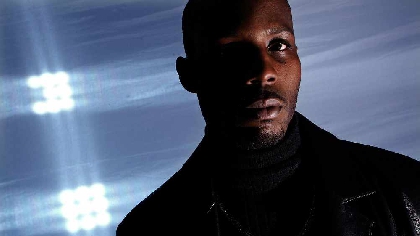 The new album consists of 12 tracks
Billboard's First Stream serves as a handy guide to this Friday's most essential releases — the DMX Exodus album is among the key music that everyone will be talking about today, and that will be dominating playlists this weekend and beyond.
This week, the hip-hop world pays homage to DMX, especially taking note of his posthumous album "Exodus".
Billboard, one of the first websites to break the news, said that much of DMX's music was about pain: the agony of a tumultuous upbringing, the rough exterior that led to (and had to grapple with) newfound fame, the righteous anger of a Black man whose community was being underserved.
"Earl Simmons (DMX) channeled that pain into riveting, blockbuster-selling music during his 50 years of life, and Exodus, his first posthumous project after the rapper passed away in April, celebrates that life while still nodding to the microphone fury that helped define it.
"Jay-Z, Alicia Keys, Bono, and Lil Wayne are among the guests paying their respects, while X's Ruff Ryders cohort Swizz Beatz serves as executive producer; still, no collaborator can overshadow the raw energy of DMX, and the best moments on Exodus simply allow his bark to ring out without interruption."
The new album consists of 12 tracks, with tracks such as That's My Dog, Bath Salts, Dogs Out, and more. Two extras that make the 13, and 14th tracks are skits.
Take a listen HERE.
The rapper died in April after suffering an apparent drug overdose and subsequent heart attack at his home in White Plains, New York. He was 50 years old. A memorial service for the legendary rapper was held at Brooklyn's Barclays Center later that month.