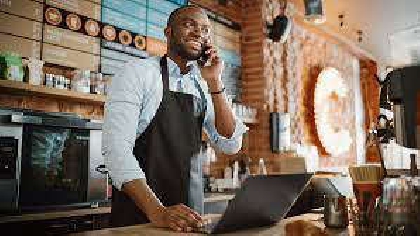 Bakare was speaking as a guest at the 4th edition of the Lagos Bootcamp
Nigerians are unhappy about the death of a Nigerian lady, Itunu Babalola, wrongfully jailed in Cote d'Ivoire. According to reports, 21-year-old Babalola from Oyo State was a trader based in Bondoukou, Cote d'Ivoire. Her apartment had been burgled by an Ivorian in September 2019 and she had reported the incident to the police. However, the DPO informed her that the suspect was his nephew and reportedly offered her a settlement worth roughly N100,000 to drop the case, an amount lesser than the N300,000 worth of stolen effects. When he couldn't get her to drop the case, reports say that he connived with other police officials to have her remanded in prison for a human trafficking offence she didn't commit.
Now, if you're wondering what the Nigerians in Diaspora Commission did to help Itunu, in March this year, NIDCOM had promised to stay on the matter.
Meanwhile,
Director industrial development department, Federal Ministry of trade, commerce and investment, Adewale Bakare, says the government is willing to engage stakeholders in the SME space to ensure they get the required support. Bakare was speaking as a guest at the 4th edition of the Lagos Bootcamp. Whereas, funding has been identified as one of the major challenges facing MSME's in Nigeria. Strategy expert and Convener of the bootcamp, Ayo Bankole, believes that providing structured grants to small business owners will go a long way in making impact.