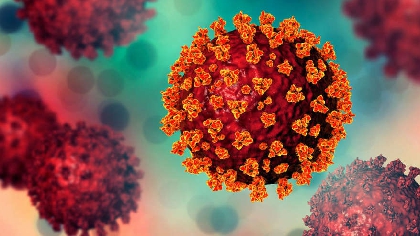 Also, FCTA commenced the enforcement of the 'No Vaccination Card" restriction
The news begins with the Nigeria Centre for Disease Control reporting seven Covid-19 related deaths on Monday, taking the death toll from the coronavirus till date to 3 thousand 110.
The NCDC in its daily update on Tuesday, also reported 249 new infections, taking the total confirmed cases to 251 thousand, 178 cases, adding that 224 thousand, 629 patients have also been discharged.
The public health agency says the new cases were from 15 States.
Meanwhile, the Federal Capital Territory Administration has commenced the enforcement of the 'No Vaccination Card" restriction or "Proof-of-Negative-Test-Result" for entry into public facilities.
The Senior Special Assistant to the Minister of FCT on Monitoring and Enforcement, Mr. Attah Ikaro, said the exercise became necessary to ensure that the spread of the infection in the FCT is curtailed.
He said the FCT did not begin enforcement on December 1st, 2021 when the Federal Government began its enforcement because it wanted to give time to the civil servants to get vaccinated.
Mr. Ikaro, however, denied allegations that some civil servants were not notified about the enforcement exercise, insisting that adequate notice was given to the civil servants.
Kaduna State Police Command says it foiled the kidnap of 16 victims in the Chikun Local Government Area of the state.
A spokesperson for the Police in the state, Mohammed Jalige, confirmed the development in a statement issued on Monday, adding that the bandits tried to kidnap the victims in the Masallaci area along Birnin Gwari road.
Jalinge explained that the bandits fled after sighting the advancing troops.
Vaccines save lives. To register for vaccination against Covid-19, log on to nphcda.vaccination.gov.ng. That is www.nphcda.vaccination.gov.ng.