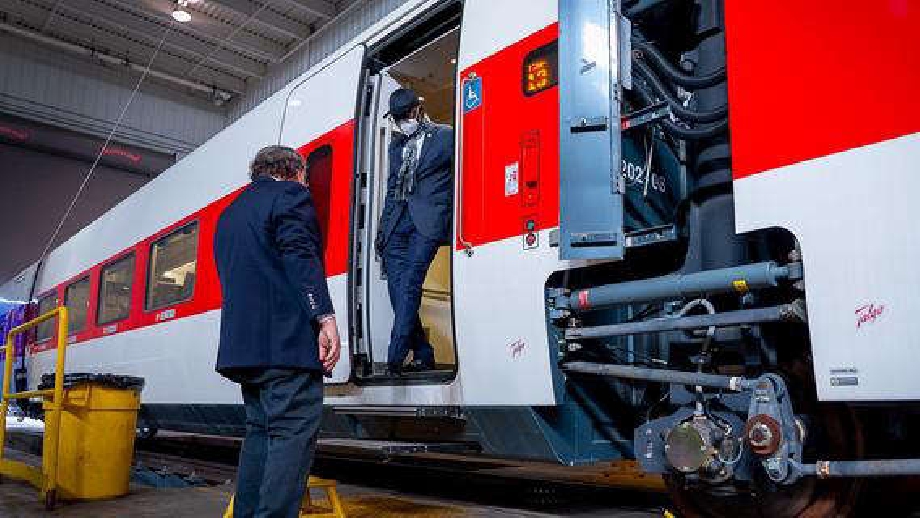 Also, entertainment and COVID-19 news
The quest to ease traffic congestion in Lagos has gained some momentum following the acquisition of two sets of 10 rail cars for its Red Line rail project.
Lagos State Governor, Babajide Sanwo-Olu completed the acquisition deal at a public event inside the Milwaukee facilities of Spanish train manufacturer Talgo Incorporated in the United States.
The Lagos Red Line will have 11 stations and when completed, it will be the first operational metro system in West Africa.
The first phase of the Red Line is expected to begin in the last quarter of 2022 or the first quarter of 2023, with a capacity of 500,000 passengers daily.
The Independent National Electoral Commission says it will release the timetable for the 2023 general elections once the Electoral Act Amendment Bill is signed into law.
INEC Chairman, Prof. Mahmood Yakubu stated this in Abuja during the commission's first quarterly consultative meeting with political parties.
Prof. Yakubu also asked political parties to respect dates for Ekiti, Osun Governorship Election Primaries and the commission's timetable.
And finally, a sad news on the Entertainment scene, let's tell you that French actor Gaspard Ulliel, who is set to appear in Marvel's forthcoming TV series Moon Knight, has died aged 37.
News of his death came just a day after the trailer for Moon Knight, in which he stars as Midnight Man, was released online.
His family told AFP the actor died on Wednesday following a skiing accident in the Alps. The actor was skiing in the Savoie region on Tuesday when he collided with another person.