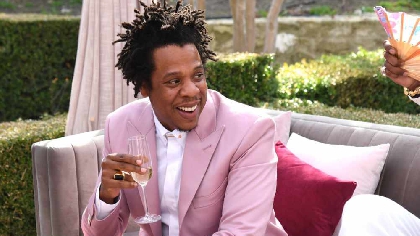 "Hopefully, they speak of me [with] the names of Bob Marley..."
Jay-Z, one of the most popular and influential hip-hop artists ever, granted a brief interview to The Sunday Times in view of his upcoming campaign with Puma.
The rap icon discussed a variety of topics including issues of race, his family, the coronavirus pandemic, and his proudest moments. He spoke about how he feels now and how he may want things to be in the future. Among other things, the rapper extolled values that reside within the family.
No doubt, JAY-Z, and Beyoncé have done their best to influence the lives of millions of people across the globe. Their legacy also reaches onto their children.
About his legacy, he said he's got no idea. "I'm not beyond ego, right? Hopefully, they speak of me [with] the names of Bob Marley and all the greats. But that's not for me to say," he said, adding that he is "most proud of overcoming my circumstances and providing the opportunity for people who look like me and who came from the same situation that I've come from."
The phrase: "But that's not for me to say" seems to indicate his modesty.
Every father wants his children to do what's right in life. For Jay-Z, it isn't different. "It's easy for us, as human beings, to want our children to do certain things, but we have no idea," he said. "We're just guides."
The pandemic meant spending more time at home with his wife and children, and that helped him to see what his priority should be when it comes to family. Provide a loving environment, be very attentive to who the children what to be in life.
"Not 'Here's this business that I'm going to hand over to you, that I'm creating for you.' What if my child doesn't want to be in music or sports?" he continued. "I have no idea, right? But as long as your child feels supported, and feels loved, I think anything is possible."
Whatever you do, Jay-Z said, "the family is your foundation."