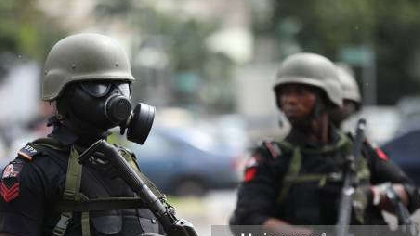 Also, Trophy lager is appreciating its consumers whom it calls 'honorables'...
The Association of Local Governments of Nigeria is calling for the establishment of community policing to tackle insecurity in the country. The association insists that only community policing can solve the problem of insecurity, as it has access to stakeholders at the grassroots. The association stated this in a communique released after its National Executive Council meeting which took place on the 16th and 17th of this month in Lagos.
It appears the Okoye twins have made up for real! The musical duo P-Square decided to celebrate their 40th birthday in grand style by mounting the stage together for the first time in five years, to perform their hit songs to the delight of fans who were present at their birthday bash. A video revealed that many Nigerian artistes were present at the party, singing tirelessly to the songs they performed.
And
Trophy lager is appreciating its consumers whom it calls 'honorables' for their patronage through the years. One way the brand is doing this, is by visiting bars in Lagos to give away cash rewards and gift items. These bar visits will continue for the remainder of the year. Already, over 400 people have benefited from Tophy's cash rewards and gift items at the following bars: PINKLADY BAR on ISHERI BUCKNOR Road, DONCHESTER BAR in Iju Ishaga, FAELAND BAR at Toyin Bus stop in Iju Ishaga and DERUS BAR & HAVELOS BAR in Ikorodu.