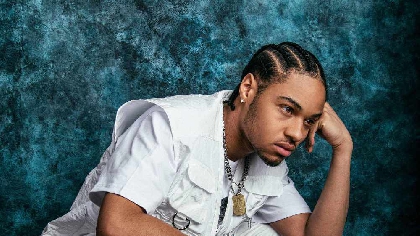 Zion Foster on working with Zlatan before releasing his latest single 'Carry Me Go'
London-based RnB singer, Zion Foster has collaborated with Zlatan to release a new single titled 'Carry Me Go'.
This is the lead single off his upcoming 8-track EP titled, 'Long Live Lagos' and according to Foster, it will feature American singer, Rotimi, and Nigerian rapper, Mohbad.
The song is a carefree expression of love. According to Pulse website, Foster merges the dreamy-eyed love-filled tendencies of his teens with the command of a grown man, who wears his heart on his sleeve as he constantly tells his lover to "Carry me go…"
The latest single is built on melody-rich production with a high-caliber chord progression. The beat is also punctuated by beautiful piano chords and saxophones.
Watch as Zion Fosters flows with the Wazobia team when he came for an interview lately.
Commenting on how he came about to work with Zlatan, Foster describes the meeting and working with Zlatan as "inspirational and motivational" in an interview on the radio.
"It came very organically. It came through someone who has been supporting me for a long time - Kogbagidi. He introduced me to Zlatan and the collaboration was so organic that I just followed the good energy. So that's why it just happened like that. Working with him was very inspirational, very motivational, and I just enjoyed it. I like his vibe. He's just a very positive, free guy."
Zion Foster is an English singer of Nigerian descent, who strongly identifies with his Nigerian roots.
Like many musicians worldwide, he found affiliations with music in the house of God. Foster started as a member of the choir but he also liked football. In his teens, his football coach introduced him to artists like Chris Brown, Lil Wayne, and more and he started making R&B.