Tems said the Drake feature started during the COVID-19 lockdown
Tems was on The Late Morning Show with Cool Fm's Taymi B, and they got to talk about 'Crazy Tings' the latest single dropped by Tems on earlier this morning.
The interview started with discussions about life during the COVID-19 lockdown and the aftermath.
On meeting and working with Drake, Tems told Taymi B that there were some interactions between she and Drake even before the lockdown. But Tems said the Drake feature started during the COVID-19 lockdown and after the lockdown.
"So, how did he reach out to you?" Taymi asked.
"I got a message from him," Tems began. "He was just like you're crazy, I would definitely love to link up, and we just got in touch until I was in the States for a bit."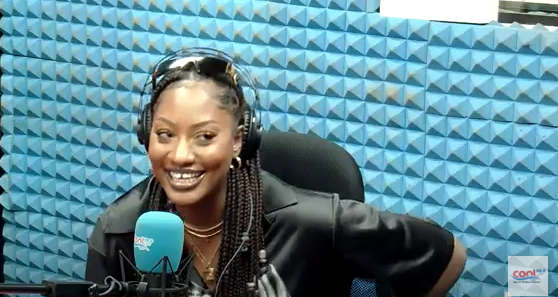 Taymi said she knows Tems likes Drake, (of course, who doesn't?) But she wanted to know what it actually was like for Tems when Drake reached out to her.
"When he reached out, I was like: 'am I really seeing a message here on my phone? I was like what! But when I actually met him, I was just myself. He's really cool and funny."
Right then, there was a discussion regarding the latest song from Tems - 'Crazy Tings'.
Speaking about the new release, she said "It's such a dynamic new thing for me. Yes, I have a lot of songs like this but I just felt like I wanted to introduce this side of me, and I am very deep, But the truth is crazy, things are actually happening."