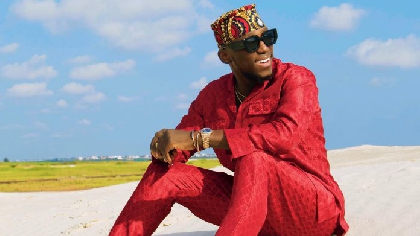 "Our sound itself is unbelievably broad." - Spinall
African artist Spinall (Oluseye Desmond Sodamola) has revealed new information about Afrobeats, the electronic music scene in Nigeria. He shared his views with EDMIdentity recently.
As one of Africa's most prolific DJs and producers, his infectious, upbeat touch is infused into the effortless cool Afrobeat style to prove he's one of the best.
The DJ began his path in 2003, rose to prominence around 2004, and has made history numerous times since as the first Nigerian DJ to be featured at numerous events including Glastonbury and the BET Awards.
According to EDMIdentity, Spinall has collaborated and shared the stage with the likes of WizKid, Burna Boy, Davido, Yemi Alade, Skepta, and many more. And if that wasn't enough, he's simultaneously run his imprint, TheCAPMusic, where he curates some of the hottest talents in the business.
Expressing what makes him succeed in the world of music, Spinall refers to passion. "Passion inspired my career move," he says. "Passion for the music got me this far. I have my engineering degrees. I love music as you can tell and I'm blessed, and grateful, for the talent and many successes."
The feeling of being the pioneer for African DJs would have made Spinall so proud of what he had achieved and what he could still do. But he feels humble.
"I'm humbled. At the time we did those things we didn't know we were the first, I have been sharing the gospel of Afrobeats for a minute. My biggest accomplishment would be that because of me someone is not giving up their dreams.
Furthermore, he talked about the electronic music scene in Nigeria, saying "our sound itself is unbelievably broad. Looking forward to Ultra Nigeria one day."
He said one good thing Nigeria should concentrate on is the importance of uplifting and discovering other talented artists. He said it's "the only way we can grow and expand our music. I'm of the notion that it's a journey and not a race & one athlete cannot run a marathon. That's my ideology."
Also, he thinks that Nigerians should keep an ear out for Fireboy DML, Oxlade, Star Boy Terri, Minz, Buju, Bella Shmurda, Tobi Adey, and many others, who are doing good in the music industry.
To continually play his part in spreading and improving his genre's reach, Spinall believes in collaborations, thinking that there will more of these in 2021.