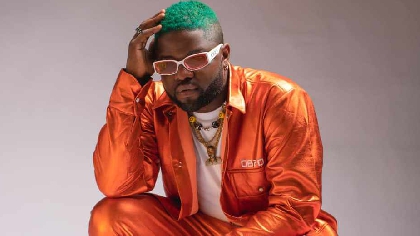 "This Your Body" is Skales' second 2021 release
Afropop star Skales dropped his new single 'This Your Body' Featuring Davido. It has dubbed the brand new 'amapiano-influenced' dance number from Nigeria's hitmakers.
Skales boasts over a decade of experience in Nigeria's music scene, has dropped a work, an upbeat dance number reminiscent of his earlier music career that propelled him into the limelight and saw him collaborating, and performing, with big-league artists such as Burna Boy, Wizkid, Diplo and Major Lazor to mention a few.
Skales features Davido, a singer known to place a golden touch on any track he features on. Davido is uncontested as one of the best artists to ever come out of Nigeria's Afrobeats movement.
Davido steps in with ad-libs, carried by his recognizable high energy and signature sound. Skales seems to have gathered up all his energy since his last 2020 release. "This Your Body", on the contrary, is a lighthearted and joyful track that is sure to brighten up any bleak atmosphere.
"This Your Body" is Skales' second 2021 release. He kicked off the year with the romantic "Kayefi", which fans adored. Skales currently has three full-length albums from 2015 to 2018.
"This Your Body" is definitely one to add to your weekend playlist. Listen to it here.
"The record is many shades of creative genius to me," Skales told The FADER. "I was trying to make a summer anthem that aimed at the ladies and I couldn't think of anybody else than the superstar Davido. Krizbeatz is a longtime collaborator of both myself and Davido. We all just linked and delivered this masterpiece."