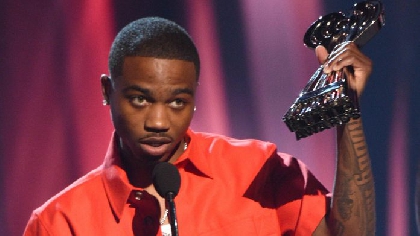 "With my next project, I'm going to be more vulnerable," - Ricch
American Rapper, Roddy Ricch on Wednesday took to Instagram to reveal the release date for "Late At Night." He shared a photo of himself and the cover art for the new single, which solely consists of a full moon.
Back in May, Roddy shared a snippet of the new single on Twitter, a 26-second clip in which he sang, "Late at night, kiss me in the morning, late at night."
Roddy became popular following his December 2019 release of "Please Excuse Me For Being Antisocial", which made Billboard history as the first debut rap album to return to No. 1 in 15 years.
According to Revolt, the album featured guest appearances from Meek Mill, Ty Dolla $ign, Lil Durk and A Boogie Wit Da Hoodie. Following its original release, the LP debuted at the No. 1 spot on the Billboard 200.
Earlier this year, he spoke to Complex about his forthcoming album. "With my next project, I'm going to be more vulnerable," he said. "I'm going to bring fans into my world more. I'm learning the balance. Like, OK, I'm not on Instagram, so I feel like I've got to bring them into my life more so they can feel me a little more."
He and The Weeknd made history at last night's (May 27) 2021 iHeartRadio Music Awards, which was broadcast to a vaccinated live audience at Los Angeles' Dolby Theatre.