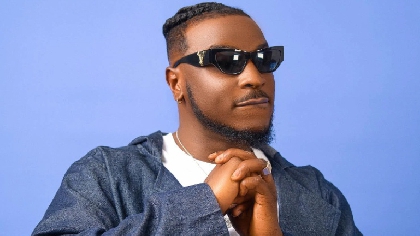 I just felt like it was time to do the music thing properly - Peruzzi
DMW artist, Peruzzi, born Tobechukwu Okoh - is determined to take his time to add value to the music industry. He wants to be one of the most trusted afrobeat songwriters while maintaining his career as an artist
Leaving medical school in Ukraine, he knew he wanted to become a star in Nigeria. "I left medical school in my fifth year after my passport got stolen. I just felt like it was time to do the music thing properly," Peruzzi tells OkayAfrica.
After failed attempts at reaching the limelight he desired, the singer spent the next couple of years not listening to Nigerian music in order to hone his own songwriting abilities. However, in 2017, Peruzzi finally got his limelight moment with the Davido-assisted remix of his single "For Your Pocket." In 2018, he signed with Davido's label imprint, DMW, and has worked with Mayorkun and Dremo.
His debut single "Mata," is not seen as a major breakthrough but it gave him numerous songwriting credits on genre-shaping records such as 2Face's "Amaka," Davido's "FIA," Larry Gaaga's "Doe" and Ecool's "Ada" in 2018. Later that year, he became popular with his single "Majesty".
Speaking about his journey as a songwriter, Peruzzi said: "I get my own joy from going to the club and seeing people happily sing along to the songs. Songwriting is not something I thought I would do to make ends meet. It was just a cruise. I made sure I didn't come with writing alone, but that I came with an arrangement of songs as well."
Today, with two EPs and an album in his catalog, Peruzzi's latest offering is a 20-track double-sided album titled Rum & Boogie.