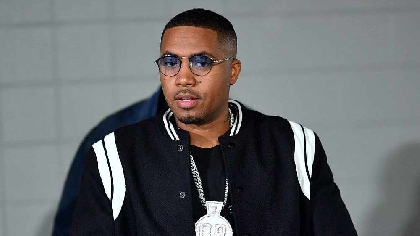 He is happy that he isn't coming back to Sony as a single man
So, was he gone before? Not really but many of us haven't been feeling the singer's vibes for some time now. Plus, the ace rapper is making a comeback to Sony Music. It's like coming back home.
However, Music Business Worldwide just related how his Mass Appeal Records signed a deal with Sony Music's subsidiary company The Orchard. The three-year global distribution deal with Universal Music Group by the label has just ended.
From now on, Nas will release music through Sony Music. He is happy that he isn't coming back to Sony as a single man.
"This is a full-circle moment for me," Nas said. "To come back to Sony Music with my own label is a major milestone. We see this multi-phase initiative as an opportunity to continue to push the culture forward, educate, and inspire. It's what we do it for, I couldn't be more excited."
Mass Appeal Records' entire roster will have access to The Orchard's label and artist services, including distribution, marketing, sync licensing, video services, data analysis, advertising, rights management, and radio promotion.
Mass Appeal CEO Peter Bittenbender is happy as he added, "We are thrilled to be reunited with the team at The Orchard. What Brad [Navin] and his staff have built over the past few years is beyond impressive, and we can't wait to help supercharge their place in Hip Hop with all the incredible talent and projects we have lined up, including a major project for our Hip Hop 50 platform."
Nas may have lost interest in Sony Music because he felt that the record label wasn't really interested in promoting rap anymore, especially in the years before 2006. But Def Jam loved it.
"Everything is on the up and up," he said at the time. "You know Sony is a beast, [it's] a big giant huge company and their front sh*t ain't rap music. Def Jam is more hands-on Hip Hop, it's a lot more on the up and up, a lot more real if you will."
From not wanting to deal with artists to starting his own label, Nas came a long way in a short space of time.