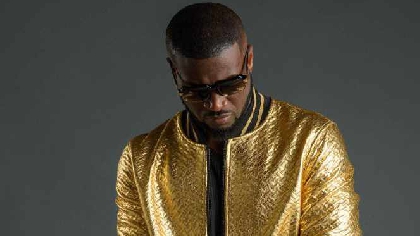 I wanted to create a new sound for myself - Mr. P
Veteran Afropop star Mr. P (Peter Okoye) is experimenting with his own distinctive sound on his solo debut album.
Here is a top star that still believes he has something to prove, after reaching the pinnacle with Afrobeats.
Now with the release of his debut album The Prodigal, he believes it's time to fully take his solo career to the next level.
Mr. P, Okoye began his solo career in 2017 with the single "Cool It Down," and followed up with a string of tracks that included features with the likes of Niniola, Simi, Jamaican singer Nyanda of Brick & Lace, DJ Switch, and more recently Wande Coal.
Mr. P has finally served us with his debut solo album. Over a soundscape of afrobeat, dancehall, R&B, and more, Mr. P makes a daring statement about his personal musical style.
In an interview with OkayAfrica, he talked about his latest album.
"This album was initially supposed to be named Blessed. I came up with The Prodigal because I know there's a tune behind saying "the prodigal," as in "the prodigal son." But when you remove the "son," it means something totally different. A prodigal son is someone who lives his or her life lavishly without paying any mind to what's happening. I decided to redefine it as, more or less, someone who is independent and successful. In a nutshell, I'm The Prodigal who has a son," he begins.
He took what he termed "the biggest risk of his career" by deviating from the quintessential P-Square sound. And it paid off, he happily testifies.
Why was he releasing singles for four years? He said he was trying to find out what his true fans really wanted from him. Were they expecting an R&B song? Did they want him to do a dance song or one they could just vibe to?
"As someone who has gone from a group to a solo act, and based on my knowledge, I shouldn't be pursuing the same style as the group. I wanted to create a new sound for myself, and I'm happy that it worked out."
He went on to talk about his musical career in the past, singling out tracks like "I Love YOu", and also spoke a bit about his record label.
As to which song on the album is the most interesting to him, he says fans would love him to make music videos for five songs on the album: These were the top five they voted for: "Odo", "I Love You," "I Do," "Paloma," and "Lola Diego." Personally, I feel like every song on the album is important.