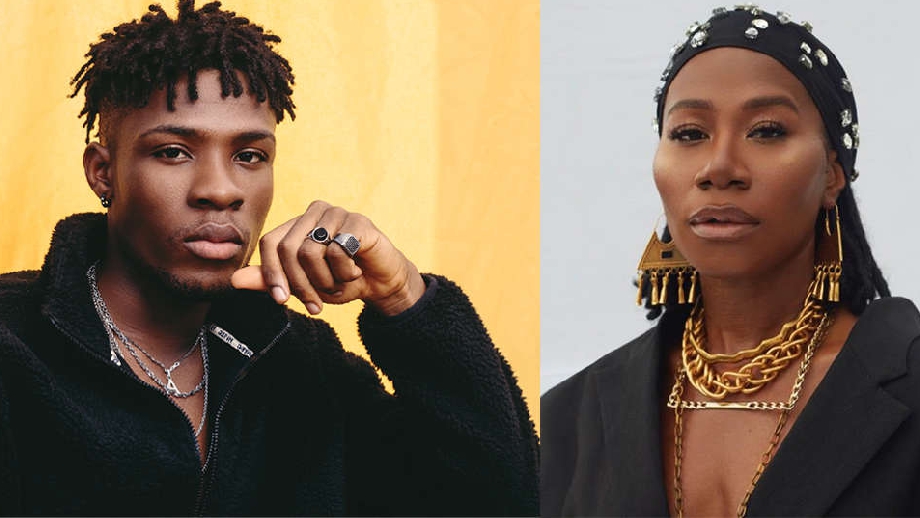 Joeboy sheds more Light on the 300 million lawsuits he got from the iconic Nigerian singer, Asa.
Fast-rising Afrobeats star, Joeboy opens up about the 300 million Naira copyright infringement lawsuit he got from Asa.
Some weeks back, the Empawa Music star was slammed with a copyright infringement notice from Asa after the release of "Contour", she requested the song taken down from all digital platforms, 300 million Naira, and an apology claiming she recorded the song 22nd September 2020.
In a sit-down with Pulse Nigeria, Joeboy opened up and clarified the issue stating the beat was supplied to him by Tempoe and Asa never reached out to him before slamming him with the lawsuit.
Joeboy said he received five beats from Tempoe and he picked one which he recorded, mixed, and mastered, so how's it the same one he stole from Asa?
He was asked if he reached out to Tempoe after receiving the lawsuit, and he confirmed he did immediately.
"Immediately I saw the mail, I called him, I was like Yo, how far? what's going on? Tempoe said he was the one, It is my beat that there was no chance.
Joeboy explains further on how he got the beat and Asa not reaching out to him.
"So I and Tempoe talk a lot. How far Tempoe? Send me beat, he sent me five beats, I picked one, I recorded on it. We finished the song, mix, and master.. Oya let's clear the song, we cleared it, and I did everything I needed to do. A couple of months later, I got a mail, that I infringed on a copyright blah blah, that I needed to remove the song in 24hrs and I should write a written apology. I was like eh!" he revealed.