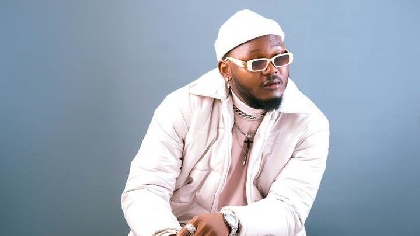 The Amanpiano music genre, "challenged him lyrically".
Afropop singer, Emmanuel Njambo, popularly known as JBold, has a new single titled 'Magodo To Mzansi', according to Premium Times.
He revealed in an interview on Tuesday the party anthem, which was influenced by the Amanpiano music genre, "challenged him lyrically".
He said, "Amanpiano music is a "hybrid of deep house, jazz and lounge music characterized by synths, airy, pads, and wide and percussive basslines."
"My recent single 'Magodo To Mzansi' was inspired by the Amapiano energy going round in the Nigerian music industry. I just had to make a record and it was effortless," he said.
According to the singer who started his musical career at an early age, and wrote his first song at the age of five, 'Amapiano' style is fast gaining ground in the Nigerian entertainment industry. As such, he wants to be among the pioneers of this genre in Nigeria.
"I recently released three songs -'I like', 'Firewood', 'Gentle man' which was co-produced by my late father among other records," he said.
JBold said his late father, a multi-instrumentalist and performer exposed him to music all around the globe.
Amanpiano is a music genre that derived its name from the Zulu (a tribe in South Africa) word 'pianos'. It's a music genre that emerged in 2012. Falz, Peruzzi, Niniola, Patoranking, and Davido are among Nigerian artists who currently explore the South African music genre.