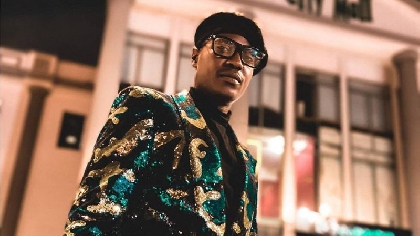 Sound Sultan won many local talent hunt shows
Sound Sultan is one of the biggest veteran rappers who has been in the industry for a long time. The rapper has paid his dues over the years. He is seen by some as one of the pioneers of hip-hop music in Nigeria.
Here are some interesting facts about the rapper.
Who is Sound Sultan?
Like every successful artist, Sound Sultan has revealed to Nigerians a lot about himself including his birth, education, career information, and more.
He is known by everyone as Sound Sultan but his real name is Olanrewaju Fasasi. He hails from Oyo state but he was born in Jos, Plateau state.
He is multi-talented; well known as a rapper, singer-songwriter, actor, comedian, and recording artist.
He was born November 27, 1976, as the fourth of six children.
He father is Liadi Alarape Fasasi and his mother is Adeyinka Ajarat Fasasi.
Sound Sultan is married with three children - one girl and two boys.
Educational background
Sound Sultan attended Stepping Stone nursery and primary school between 1981 and 1987.
He later moved to Federal Government College Ogbomosho from 1988 to 1993 for his secondary school education.
Sound Sultan has BSc in Geography and regional planning from Lagos State University in 1999.
Musical career
Sound sultan's career in showbiz started as early as in the 1990s when he began to organize shows to raise money to pay for his own studio session.
His interest in music began around 1991 as he engaged in miming sessions at school before he began writing his own lyrics.
He began to learn how to play guitar after his secondary school education and by 1999 he acquired his own band.
He attributes his early influence to his elder brother Baba Dee, who studied theatre arts.
In 1999, Sound Sultan won many local talent hunt shows and by 2000 he released his first single 'Jagbajantis' which brought him to fame.
It was when he became popular that it became clear to many that Baba Dee, another music star, is his brother.
Sound Sultan has worked under two major record labels; Kennis Music from 1997 to 2008 and Naija Ninjas from 2008 till now.