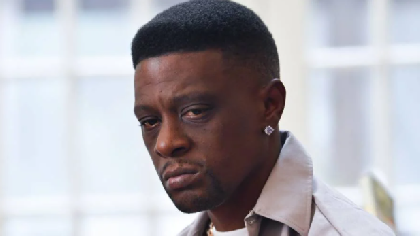 He shouted at a female fan for touching him inappropriately
Hiphopdx reports a scenario when Boosie Badazz performed at a show in Georgia on Saturday night. It had to do with a female fan who got a little close for comfort.
The female fan inappropriately touched the rapper while he was performing on stage.
In a clip posted on Instagram, Boosie is filmed addressing the crowd, shirtless, when a woman runs her hands up his chest.
Once he became aware of it, Badazz shouted: "Keep your damn hands off me!"
In 2019 as he was performing for hundreds of patrons at the 3208 Club in Huntsville, Alabama, shots rang out in the parking lot.
Commenting on that incident later, he said: "I wanna let everybody know, y'all gotta learn how to fuckin' act at my show. For real, man. If y'all wanna see me, y'all gotta learn how to act for real."