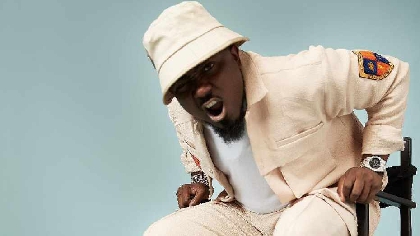 New album coming up after a ten-year break
Dancehall and Afrobeats superstar Ice Prince just dropped a new single called "Kolo" as part of his comeback tour in 2021.
He offers more information on his lifestyle, music, expectations, and goals in an interview with Allhiphop.com.
When asked: what does "Kolo" translate to? He said it is "broken English for insane or mad. It's a song that talks about love, being crazy about it, being insane about a girl. You know how love drives people crazy? That's the premise of the song and what it was talking about."
Kolo is official right now online, especially on YouTube, and the song has garnered more than 500,000 views in about a month.
During the interview, Ice Prince hinted at a new album coming up after a ten-year hiatus. He said fans should expect fire. Expect Ice, revealing that the album is called, "Fire and Ice.
"If you know me as an artist very well, I've dropped three albums so far in my career. This fourth one promises to be better than every other thing I've ever released so far. That's what I can promise you.
"I don't want to promise you what features or producers are on there, but trust me when I say I'm about to drop the best piece of music I've ever dropped ever in my life. I promise to make my fans proud, everybody proud. I promise to make you proud."
Prince revealed that the upcoming album is a true classic something that people "can play 100, 200, 300, 400, 1000 years from now and it still sounds good."
He is upbeat about his career and demonstrated an eagerness to come back on stage after the pandemic. "Releasing a new song, going out there, and having people sing along to it, that's my joy as an artist. To see my music makes you happy, that happiness on people's faces is what I love most about performing live."