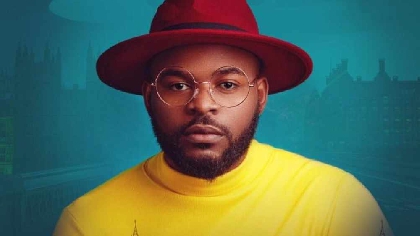 "I want to be part of that evolution"- Falz
Nigeria's multi-talented singer, Folarin Falana (Falz) made the decision to visit South Africa recently because he wanted to shoot a video for the song 'Squander'. The song features some Nigerians and South Africans.
According to Falz, he had seen Kamo Mphela's music and dance while he was in Nigeria, and that told him he has to work with the lady. "I've been seeing clips of this petite woman, full of energy and a vibe I loved. So, I wanted to work with her," he says.
Falz has always been open to doing 'collabos' and cross-pollinations, so this time, he got in contact with the lady's team to collaborate for the music video. Fortunately, Mphela visited Nigeria in April, making it possible for Falz to arrange a link-up.
It appears that Falz wants to have a connection of sorts with Amapiano music, which has gained steady popularity in recent times.
Like he said, "Amapiano is not our Nigerian sound. But it is traveling to the word and I want to be part of that evolution."
He wants to do more for people all over the world, confessing that he wanted to reach a happy place and all that is translated into music. The general overall theme is light, story-driven, and ethnic, and indigenous sounds.
The singer, who is also an actor, and a lawyer, said he has a new album he plans to release in June.