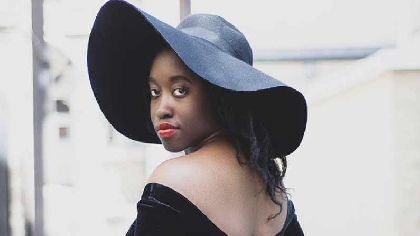 She exhibits that in her recently released single titled; 'Can't Touch That'
Dr. Adaku Jennifer Agwunobi, 27, is prepared to dabble into the already saturated Nigerian music industry. She signifies that music is a kind of warm depth that has enveloped her.
Born and brought up in London, UK, but having Igbo heritage from Imo state, Nigeria, she is currently at the University of Oxford doing a diploma in Health Research but, has bagged four degrees already including; a Ph.D. in Entrepreneurial Health and Wellbeing in the Digital Economy, MSc Health Economics, MSc Marketing, and BSc Economics.
Adaku recently told Vanguard why she is pursuing a career in music, despite her educational status.
"Since I was a little girl, from the moment I could talk, I already knew music was everything and I would sing or dance all day long till this day. I would listen to albums from start to finish and I was always able to do this thing where I would guess which song the artist would focus on for singles. I'm 27 but I remember before lyric websites were a thing and I used to have a notebook where I would write out and learn lyrics to songs, it was so fun and made me think deeper into the lyrics from a young age.
"Music, songwriting, and dancing are my outlets being able to show empathy for others through these outlets mean everything to me. Music is my passion and it'll never leave me – no matter what! So in other words, no matter what, I'll always sing, write songs, and dance"
She promises to solve complex issues with music. In view of this, she researched mostly black entrepreneurs and looked at themes of wellbeing and equality with regards to race, gender, age, and class. With these, she has infused the knowledge of her experiences and education into her songs, solving and answering complex questions for society.
She exhibits that in her recently released single titled; 'Can't Touch That' sang in a standard Afrobeat with the fusion of UK grime vibes, where she dealt with the important topic of consent and entitlement. "Did you know that consent is key, sir?" is one of the phrases repeated in the song. Rhetoric reminds everyone that women deserve a world where they feel safe and free from harassment no matter the time or place.