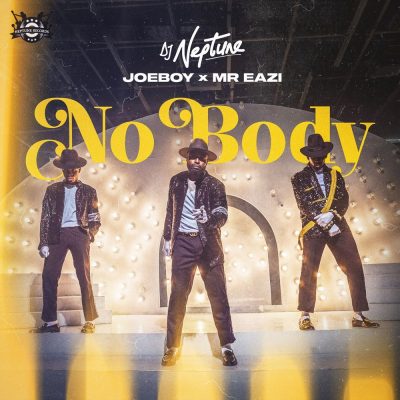 While "Nobody", like past Joeboy records, is a short blend of quick, pidgin-laden teenage love catchphrases, a rather unfortunate turn of events presents a fair shot at going viral. 
When Ace DJ Neptune announced the collaboration weeks back, via Instagram with Jackson-5-like stills from a TG-Omori visual, the Joeboy factor is what would probably, even better—slightly weightier than his boss' Mr Eazi's presence, present the song as a definite smash hit.
Weeks later, the song is number 1 in few west african countries on barely half of the DSPs operating in sub-Saharan African, you'd expect that to be a great job done by the Empawa Duo only to find itself amongst a number of random (less and less random these days anyways) songs on the social media viral spree as a result of the video-based interesting, soulful and rhythmic dance challenges that the corona pandemic forced out of bored humans undergoing the holiday & social distancing.
This week's Cool FM African chart sees "Nobody" rise to the top, in its incredible ongoing viral media run—a position @fireboydml's "Vibration" held for 6 consecutive weeks.