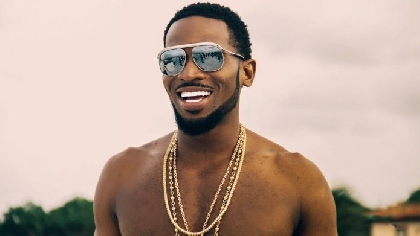 Other celebs have declared the same in recent times
Self-titled Kokomaster and iconic singer D'Banj is hot on social media right now. Just a few days ago, he made known his commitment to the Christian faith as a born-again Christian.
Nigerians react as Dbanj declares he's born again https://t.co/nUZSpn1BlU

— The Nation Nigeria (@TheNationNews) May 17, 2021
He also touched on a tragedy that he shared in his family when he and his wife lost their first child, saying, "Couple of years ago, I lost my first son but the Lord restored me." He made the new claim as he attended a church service with his wife.
As soon as the blogosphere took the information up and spread it online, Nigerians began to discuss the issue. Here below you can find three such tweets...
He wants to contest elections 🤔🤔

— Jeremiah (@Orpaa_Jr) May 17, 2021
He what to start singing gospel song

— Taiwo omoyelu (@TOmoyelu) May 17, 2021
Dapo was raised in a Christian home...his parents are born-again christians so it's just a matter of time for him to return home to Christ. God bless u D' Koko Master

— Akin Akinsanya🇳🇬🇺🇲 (@akin_akins) May 17, 2021
D'banj is not alone in making this type of declaration. He joins the growing list of Nigerian secular entertainers openly declaring themselves as born-again Christians as Kedike singer, Chidinma recently launched her career as a gospel singer.
The singer did not say whether or not he will go into gospel music. Some who shared their views on Twitter said it could be the beginning of his journey into politics.
What do you think? Leave your comment below.