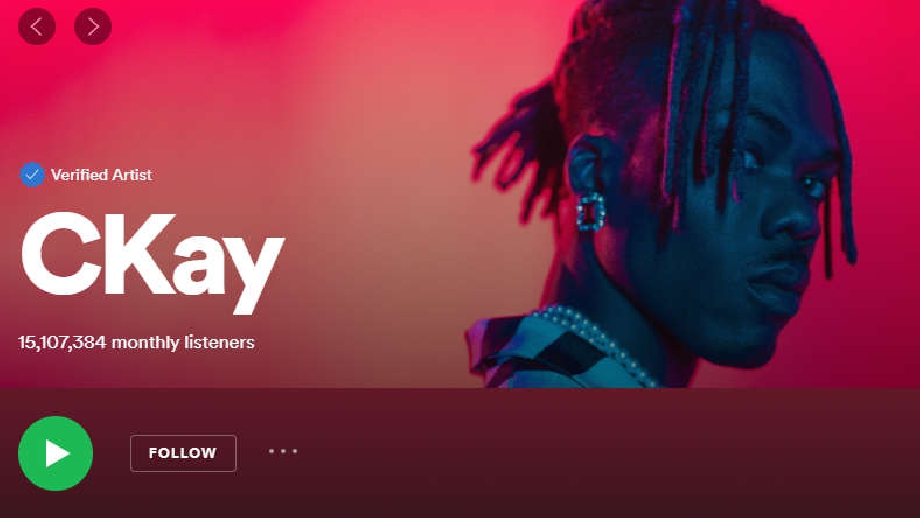 Listen to CKay on this week's Spotify: Mic Check
Intro: This week's episode welcomes rising Nigerian singer-songwriter Ckay to the mic to share with listeners some of his personal stories, from his decision to run away from home to follow his dreams; to the meaning behind "Love Nwantiti" and how the hit song went from an afterthought on an EP to a viral social media sensation.
"I saved up money for like a month, I saved up pennies and I bought a ticket, and I just left (Kaduna) for Lagos.
"In school I was popular. All the girls liked me because I could sing. Other boys were making fun of me because they thought singing was a feminine thing, clearly, they were just jealous..."
It is also amazing how the song became a household hit. Listen to what Ckay has to say about that, and his desire and effort to make his work reach out to everyone in the world.
He also talks about his plans for 2022, and what he wants to do with his music.
You can listen to the full episode here.