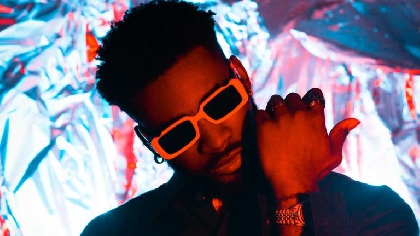 New vocalist attracting attention and raising the bar
Ayomide Alex Olanipekun otherwise called Boylexxy is one singer who is bracing up to boost the growth the music entertainment industry has already seen during this pandemic era.
As the Nigerian media outlet is encountering a major blast in the post-COVID-19 time, new singers may shape the eventual fate of the business of making music.
If the singer keeps moving with the same agility that he has now, he may assume the role of the Nigerian new entertainer standing out and increasing current standards.
His interest in music started at a young age and way back in the States, where he moved in with a friend who is also interested in making new songs.
Boylexxy said he has exposed tunes from some of Nigeria's top music stars including K1 De Ultimate, Wizkid, Dagrin among others early in life as their songs and music arrangement gave him a clear-cut understanding of the Nigerian music culture and the path he wants to follow.
Boylexxy released his debut single in 2019. It is called "Belinda", a song that received positive views from members of the public. He left school in order to focus more on doing what he loves - music.
Also, through "Belinda" he said he's been able to discover among other things, a mix of production, high-energy vocals, and Afro-pop rhythms. These discoveries led to the release of another single "Gbon Gbon" and that led to other good opportunities.
With Boylexxy featuring on Peruzzi's new album, 'Rum and Boogie', Boylexxy says he is already having a feeling that 2021 would be a great year for him.