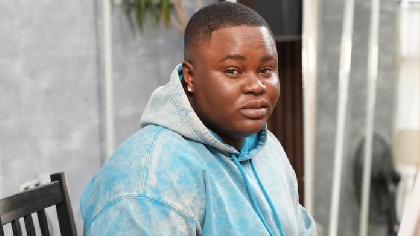 Omalicha featuring Lojay, is currently topping music charts
Afrobeats has gotten unprecedented attention and has become a trend in most African countries. Wizkid, Davido, and 2Baba are among many others who are pushing Afrobeats beyond the shores of Nigeria.

Among the many existing versions of Afrobeats is Afro-trap, which is still struggling to gain popularity especially here in West Africa.

In an interview with Vanguard newspaper, Big Drip (Ademola Taoreed Ojugbele) said he is on a mission to define the genre and make it a sound to reckon with.

"There are already several enjoyable afro versions of foreign music-making wave in Nigeria, but Afro-trap is really struggling because we are not yet open to leaving trap from overseas and allow Afro-trap thrive," said Drip.

He grew up in the UK, and as such, Afro-trap is more than a diasporic sound; it's a lifestyle that should be popular in Nigeria as it is dominant in London right now, with the likes of J Hus, Shaybo, Kojo Funds, Yxng Bane, Ms Banks, G4Boys, Mostack taking the forefront.

But Big Drip believes it can be more popular in Nigeria.

"I want people to know Afro-trap is a Nigerian thing. I want them to feel it like they feel all other Afrobeats genres. I want people to hear Big Drip on repeat and become ardent Afro-trap followers because they can't get enough of the sound."

As his music career assumes a new dimension with a song he recently dropped, and a growing base of fans reckoning him as one of the hottest music acts currently dominating the music space. This makes him confident that he can take over the industry with Afro-trap.

Thisday reports that the singer, whose single, Omalicha featuring Lojay, is currently topping music charts attested to this saying, "This song would cap the year for him as he looks forward to the future with so much optimism."

He also expressed confidence in the growth of Nigerian music: "Our music scene has moved on to the next level which is quite commendable and inspiring. A lot of international artists are reaching out to Nigerians because they see the progress in our music productions, quality of our works, and the globe affects our music is earning from now winning Grammies, performing at top musical events among others."

Big Drip is currently signed to Drip Nation Entertainment and has associated with acts like Terri, Lojay, Scarface, Wes7er 22, among others.