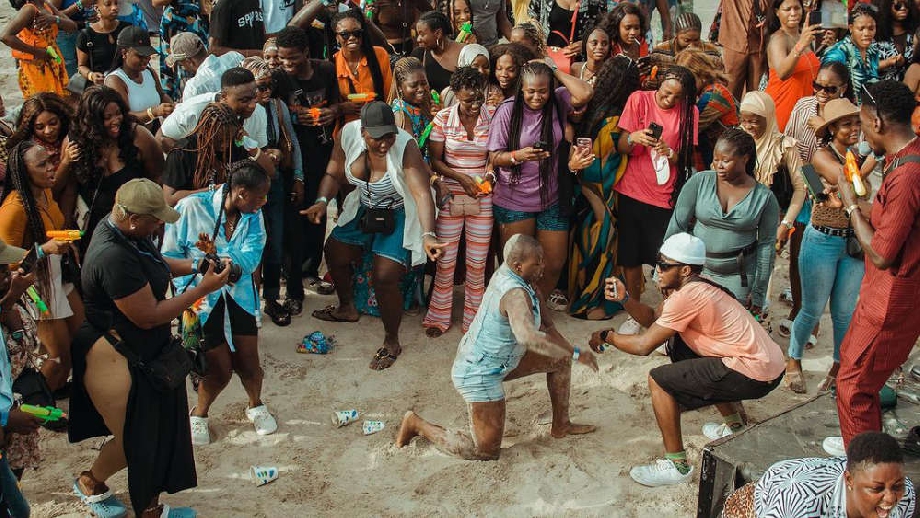 Fun and party lovers gathered at the Agbaya link-up event on the 8th of October 2023, that nostalgic feeling of our childhood and the memories it brought was everything.
Several adults dressed in shots came ready to not just party but play as kids, adults getting down and playing as kids, and several games, and tasks were onboard.
The full force of Lagos was out to not just party but have maximum fun like they were kids, Imagine adults playing with water guns. Yeah, that was what happened at Agbaya Link-up From the water gun fight to the bouncing castle, thug-of-war, table tennis, snooker, and all made the event memorable.
Guests were treated like kids, they had to represent and carry the team of the show, right from the entrance a parcel was handed to attendees, Inside the parcel they had water guns, sweets, and all.
The lively event happened at Landmark Private Beach, on the 8th Of October 2023, with over 1,000 people in attendance, different brands like Pepsi, and Flirt Vodka were present, and the event started around Noon.