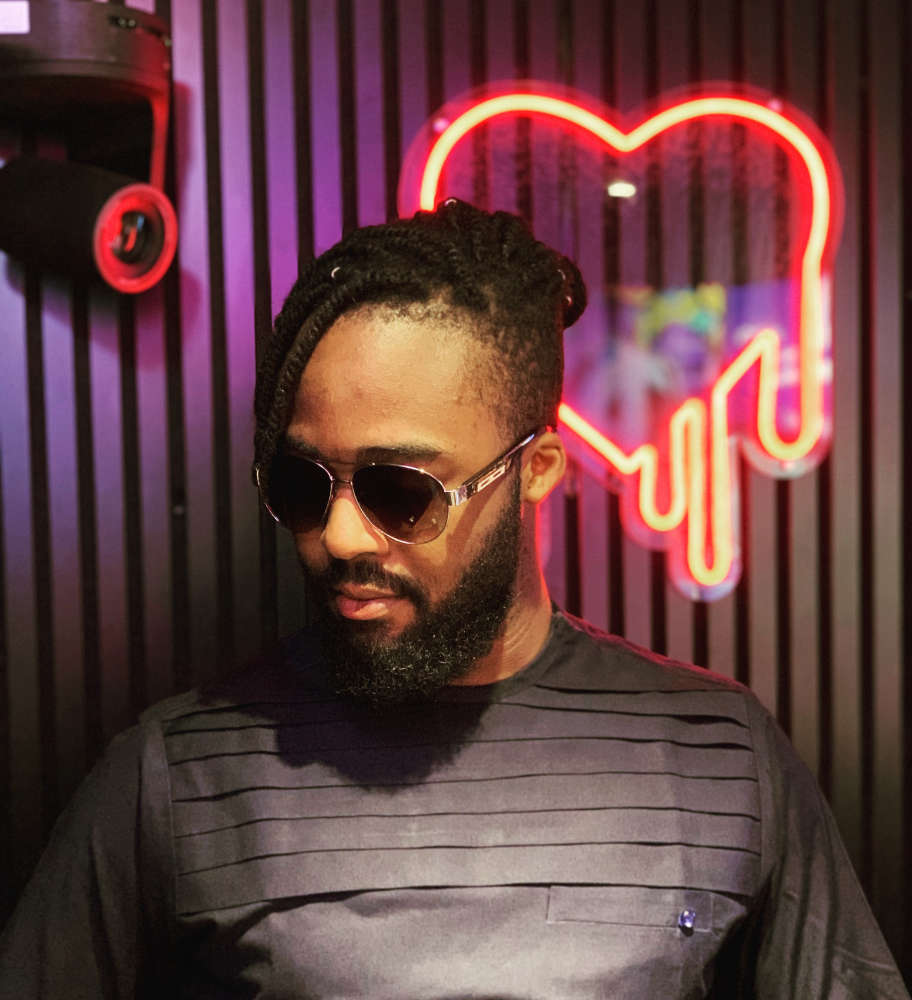 3 words that best describe you … Elite, Erudite, Excellent.
If I wasn't working at the radio station, I'd be… On Television
My celebrity crush is… Marilyn Monroe
The song that best describes me is … Miracle Aligner - The Last Shadow Puppets
I have a fear of… Losing important people in my life
If I could have dinner with one person it would be… Elvis Presley
I bet you didn't know I could…. Memorize truckloads of information
My favourite movie is… The Godfather
Your ultimate TV show is... Game of thrones
The song that I can listen to on repeat and never get tired of is... Elton John - Sacrifice

Moses Dickson, also known as Velvet describes himself as an improbable coalescence of stardust suffering one fleeting, glorious dance through the cosmos.
He's the self-proclaimed lovechild of Elvis Presley and Marilyn Monroe, which in essence resonates with his sense of style, taste in music and classical film.
A modern-day renaissance man with a finger in most pies in the entertainment industry, he hopes to one day institutionalize shawarma as part of our federal character.