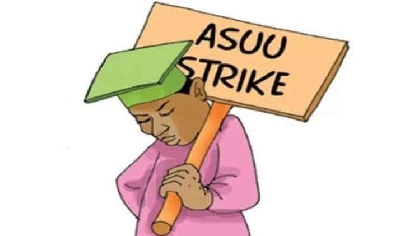 Also, Lagos news...
The Federal Government is to review its 'no work, no pay' stance against striking members of the Academic Staff Union Of Universities.
The assignment is to be carried out by a tactical committee.
This was announced at a meeting between the Minister Of Education, Adamu Adamu and Pro-Chancellors, Chairmen of Councils as well as Vice Chancellors of universities.
The meeting held behind closed-doors was part of efforts to resolve the seven-month industrial action by lecturers of public universities.
We understand that the committee is to also look into issues of increase in the salaries of the university lecturers and come up with workable solutions.
-----------------
The Executive Secretary, Lagos State Domestic and Sexual Violence Agency, Titilola Vivour-Adeniyi has applauded the passage of a bill seeking to establish a forensic and DNA center to cater for criminal investigation in the state.
She says it will speed up the time of investigation, save the time of the court and also ensure quick dispensation of justice for survivors of domestic violence. Adeniyi was speaking in an interview with correspondent, Nnenna Okon..
She noted that the establishment of a forensic centre will help the work they do at the agency