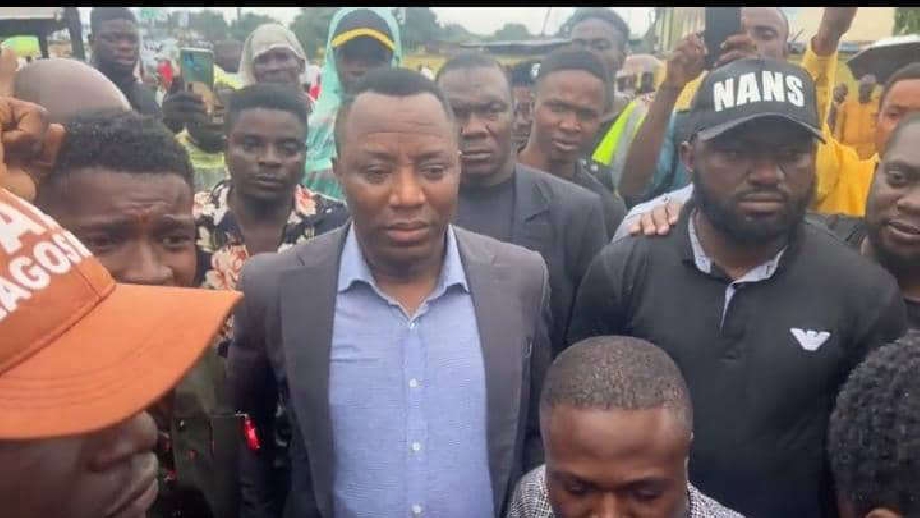 Also, Queen Elizabeth II will be buried today
It's been a busy Monday at Ikeja here in Lagos as protesting university students who have been at home for 7 months blocked some access roads to the Murtala Muhammad International Airport.
Our correspondent covering the protest says the situation has caused gridlock along the axis.
Vehicular movement in and out of the airport has been stalled.
The spokesman of the National Association of Nigerian Students in the south west, Awoyinfa Opeoluwa told our reporter, Nnenna Okon that they would take the protest to other important places until their demands were met.
Now, as mentioned earlier, today's protest by the students did not only affect motorists and travelers but also grounded economic activities at that axis, including the airport.
Our man spoke with an e-hailing driver who complained of being on a spot for hours, lamenting that the situation had affected his business for the day. However, the story is not the same for luggage carriers and motorcyclists as they have made money by carrying people's luggage from one point to another.
In Britain, Queen Elizabeth II will be buried today. Her coffin journeyed for the last time to Windsor Castle, with huge crowds lining the route.
Earlier, a funeral service was held at Westminster Abbey - the building in which the Queen was married and crowned,
During his sermon, the Archbishop of Canterbury said the late Queen touched "a multitude of lives" during her 70-year reign
Hundreds of dignitaries are present including the Queen's former prime ministers as well as Nigeria's Vice-President Yemi Osinbajo.