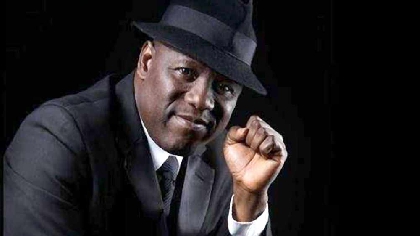 If anything gladdens his heart, it is the honor the Nigerian artists have brought to the continent
Kenny Ogungbe (Keke) is called King of Nigeria's airwaves. He is also known as broadcaster extraordinaire. In Nigeria, he's one of the fathers of modern music. Together with Dayo Adeneye they revitalized the dying music industry in Nigeria more than two decades ago.
He has a record label, his own radio station, and TV but his love of music lives on. In his interview with Thisday, he said Nigerian music has achieved a long-lasting legacy.
"When Fela recorded his songs many years ago, he didn't know it would go that far. They are now downloading, streaming the songs globally. Wherever you are, anywhere you go, you can download 'Africa Queen,' 'Nigeria Jagajaga,' 'Omode Meta Nsere,' and that will go on forever and ever, even when I am gone the music will still be available for people to buy globally," he told Thisday.
His record label may have slowed down though he currently has one artiste is promoting. However, Keke is delighted that he has left his foot on the sands of time as his legacy as a music producer will outlive him.
But why the preference for music shows? "It was by choice. Working at AIT also was great because I worked with a boss that understands me, respects me, that allows me to do anything I want to do. If I wanted to be a newscaster, I would have been a newscaster. If I wanted to be a host of a political show, I would have been a political show host because I was the General Manager, Managing Director. Again I was like the Chief Operations Officer (COO). Anything I wanted, I could have easily done it. But I decided to say, you know what, Nigeria music is void when we came. I remember some of those old players or musicians; they said Nigerian music is dead. Nobody was doing music. We grew this Nigerian music during Abacha's period. What can you say if you are into music during Abacha's period doing any business? And again, the business stood up for itself and now is a multi-billion dollar investment."
In his work as a music promoter, he should have asked for accolades "but we are not looking for accolades from anybody. We grew from the entertainment capital of the world. Music is very strong in Los Angeles. We felt if that can be replicated here, it will help the economy.
If anything gladdens his heart, it is the honor the Nigerian artists have brought to the continent. With Burna Boy and Wizkid winning the Grammy Award and Davido and others doing an international collaboration, the sky is not the limit. "Where were we 10 years or 20 years ago? The projection will keep on going high."
Promoting music in Nigeria is easy now. In the days when Keke was promoting music, there was no Spotify, no YouTube like we know it today.
"We put all those songs in our car boot, took them to Ebute Meta, Oshodi, Alaba, Idumota. They almost beat me up in Oshodi and Alaba, but we knew this thing would work. So keep at it and to God be the glory it has worked."