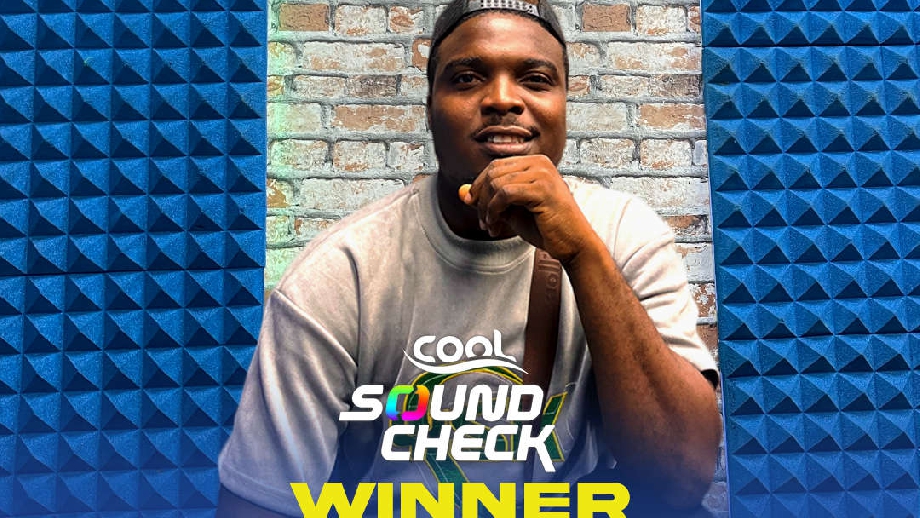 The Cool Sound Check is a wrap and Bobbi Phillie wins One Million Naira, a studio recording session among other things
Cool FM continues to cast the net wider to improve and promote the Afrobeats culture in the country, as they land the Cool Sound Check challenge, a challenge that kicked off with a viral beat on TikTok, with over 200k video engagement on the app.
Cool Sound Check is another affirmation of Cool FM's depth and hunger to improve the music culture in Nigeria, the platform or challenge created by Cool FM further takes a dive into talent search in the country, spanned four weeks with over 300 entries.
The Cool Sound Check finale happened on the 25th of November 2022 and had a panel of six preside over the top 10 entries with two contestants disqualified for not adhering to the Terms and Conditions of the challenge.
The panel consists of Cool FM OAPs Do2dtun, Kemi Smallzz, Mahogany, Eve, the Head of Music for Cool FM, Demola, and Music executive Debbie Romeo.
The panel kicked off the one-hour-long show by listening and scrutinizing the top entries before picking the top three and finally the winner.
In a speech, the Group Brand Manager Cool FM, Triumph (Tyrone) Grandeur explained the importance of the Cool Sound Check Challenge, and the role of Cool FM beyond radio, in the music industry.
"Cool FM has always been connected to music culture in Nigeria. Being the Number 1 Hit Music station, we take pleasure in our abilities and commitment to music and artist discovery," Tyrone said.
"We are passionate about providing the next generation of stars a platform and a voice. the Cool Sound Check is one of such endeavors," Tyrone concluded.
The lyricist, Bobbi Phillie edged other contestants with impeccable, confidence.
Cool FM presenter Do2dtun was impressed with one of the contestants and he promised him a whooping sum of 300k
With creative rap style on the Afrobeats instrumentals, the contestant creatively combined the name of Cool FM presenters and their shows and that earned him One Million Naira, a studio session, and an interview with any of Cool FM superstar cast OAPs, the runners-up, Emini Greene and King Brizy are set to be rewarded with AUX session, a platform created by Cool FM for upcoming talents.