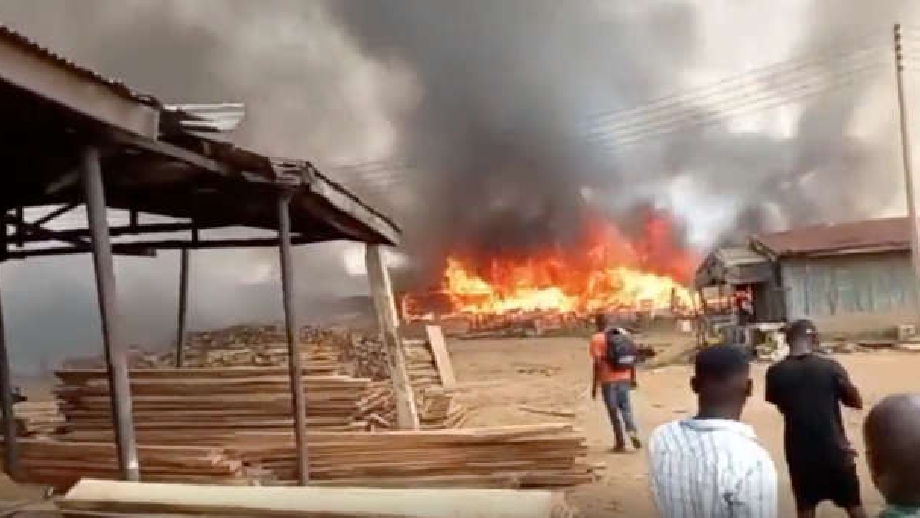 Also, okada riders news from Lagos...
The news begins with update on the closure of Dei-Dei International Market in the Federal Capital Territory. Traders are not happy with the decision! They say the closure will cause untold hardship. Some, who spoke with our man, say the unfortunate incident that led to the closure order happened on the road, not inside the market. But for the Vice Chairman of the Traders Association Celestine Ekebo, the decision will prevent any further breakdown in law and order. Recall that a violent outbreak occurred around the premises on Wednesday, involving motorcyclists and traders.
Let's talk a little politics,
National Leader of the All Progressives Congress, Bola Tinubu has called on the party's delegates from Kano State to vote for him to emerge as its presidential candidate. He was in Kano Thursday night to seek the support of the delegates ahead of the APC's presidential primary. The former Lagos governor urged the delegates not to make the mistake of voting for anybody other than him.
To the opposition party,
Former Anambra governor Peter Obi has urged PDP's delegates in Lagos to remember their children while voting during the party's primaries. The presidential aspirant told them not to be deceived by money bags, as their votes could help in managing or killing the country following years of failed leadership.
And here in Lagos,
If you are an Okada rider or you are into the business of it, Lagos State Task Force says it will continue seize motorcycles despite the June 1 deadline issued by Governor Babajide Sanwo-Olu. Here's why the warning is coming: the state government says some riders are operating on highways and bridges in disobedience of the law and are claiming they are free to ply unauthorised routes till the 1st June.