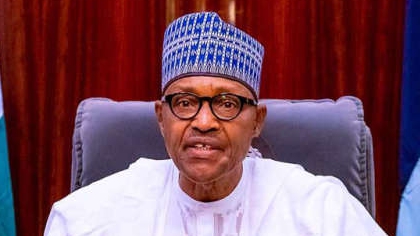 Also news from Enugu and Malaysia
Senior Special Assistant to the President on Media and Publicity, Garba Shehu, has confirmed that the 2022 budget will be signed by the President this Friday. State House Correspondent Phil Nwelih speaking with Garba Shehu, confirmed that the signing ceremony will take place at 10 am at the Presidential Villa.
Last week, both chambers of the National Assembly passed the N17.126 trillion budget, with an adjusted crude oil benchmark of $62 per barrel against $57.
Let's go to Enugu where the Headquarters of the Enugu State Broadcasting Service located at Independence Layout suffered a fire incident this morning. Reports say the Newsroom and the Presenters office were completely burnt and electronic equipment destroyed. The cause of the inferno is not yet known but staff members say the fire began between 5 am and 6 am.
The Enugu State service has put out the fire and is carrying out investigations
Malaysia has lifted a travel ban on eight southern African countries that had been among the first to report the Omicron variant of the coronavirus, citing the greater spread of the variant worldwide. Malaysia's health minister also says the wait time for booster vaccine doses could be cut amid concerns over the spread of Omicron.
Khairy Jamaluddin told reporters that results from the whole genome sequencing are being awaited before a decision will be made.