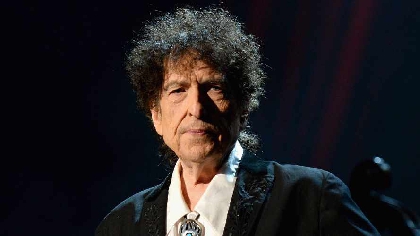 This year's celebration will include a songwriting contest in Dylan's honor,
Many musical icons will live to be 80 but only a few will achieve the kind of value that Bob Dylan has given in his decades-long musical career.

On the 24th of May, fans around the world are honoring Bob Dylan on his 80th birthday.

The music legend's home city of Duluth, Minnesota, is holding the 11th annual Duluth Dylan Fest, with fans invited to join the celebration of his life and six-decade spanning his career from home and at the festival, reports music-news.com.

Bob made possible a virtual event and urged his loyal followers to join a party outside the 'Lay Lay Lay' his childhood home in Duluth, where he lived until he was six.

the event has been running since May 22 and will end on May 30.

This year's celebration will include a songwriting contest in Dylan's honor, along with a poetry contest, lecture, tour, and much more.

In New York, the WFUV radio station at the Bronx's Fordham University is playing 80 Dylan songs throughout the day. In Dublin, Ireland Other Voices is hosting a live stream from the US Embassy titled 'Dignity' after his 1994 song.

Dylan has been inducted into The Rock and Roll Hall of Fame, has won numerous awards, including the Presidential Medal of Freedom, 10 Grammy Awards, a Golden Globe Award, and an Academy Award.

Bob Dylan won a Nobel Prize in literature in 2016, but his first No. 1 hit. According to Billboard, is "Murder Most Foul" (2020) which topped its Rock Digital Song Sales chart, giving Dylan his first No. 1 under his own name on any chart.

It became his first song to top any US Billboard chart.

Following the release of two further singles, 'I Contain Multitudes' and 'False Prophet', the singer-songwriter released his acclaimed LP, 'Rough and Rowdy Ways'.

The seminal singer, poet, and musician's last album of new material was 2012's 'Tempest'.

Bob Dylan has released 39 albums in his decades-long musical career.