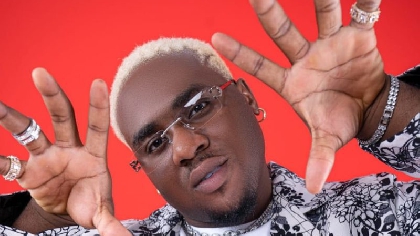 "Like Burna Boy and Wizkid, I want to blow big in Kenya" - Kholi
Nigerian afro-pop singer Chuwkuemeka Okoli aka Kholi says winning Grammy awards for an African artiste will no longer be viewed as a 'favor' after Burna Boy 'convincingly' impressed the world during the annual international music ceremony this year, according to Standard Media.
Last month, the Afro-pop recording artist dropped his first official release "Gamble" which was taken off his yet-to-be-released body of works; "Stones To Diamond" album which is in the works.
Although he draws his inspiration from artists like multiple award-winning highly rated Nigerian singer, Wizkid and American pop rock band, Maroon 5, he spoke highly of Burna Boy's Grammy Award win.
"Like Burna Boy and Wizkid, I want to blow big in Kenya and the rest of Africa before winning the world and that is why my eyes are set on Kenya now. Nairobi should get ready for me," he informs.
"To win a Grammy should not look so hard for us the upcoming artists in Africa. Burna Boy has opened the door we all waited to enter through. He showed the world we are talented and that African artists are not pushovers when it comes to profiling the greats in music. I feel good about the attention Afro-pop has received so far and I am rearing to go," Kholi told Standard Entertainment and Lifestyle.
Commenting on his latest single, he said: "Gamble is an actual representation of what Afro-beat fused with jazz from the back in the day would sound like. It is an expression of undying love and affection with an assurance of commitment to one's partner. The percussions totally represent African music and the guitar and sax bring the blend of jazz."