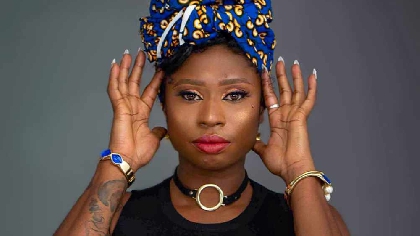 LYANDRA sings and writes all of her own music
British-Nigerian Music Artist, LYANDRA has made a stunning entry in the hip-hop world with her debut album "Lotus."
According to AboutInsider, the talented artist seems more than ready to dominate the mainstream industry with her uniqueness. The new EP "Lotus" is a 10-track EP that was produced in Nigeria with a hip-hop/afro influence.
The latest release focuses on the complexities of life and vaguely tells the story of a woman fighting against the odds to heal from a tragic past before gaining momentum. With this latest release too, she uplifts the spirit of the audience with her inspiring melody and sublime lyrical illustrations.
Previously, she presented a unique blend of hard-hitting rap verses and blissful yet penetrating melodies in the single "Rise" which was released two months ago.
Impressively, the Los Angeles-based artist sings and writes all of her own music, and she's a self-made musician whose meaningful lyrical canzones defy the stereotypes of contemporary hip hop and rap.
You can enjoy the music below.